Price List 2019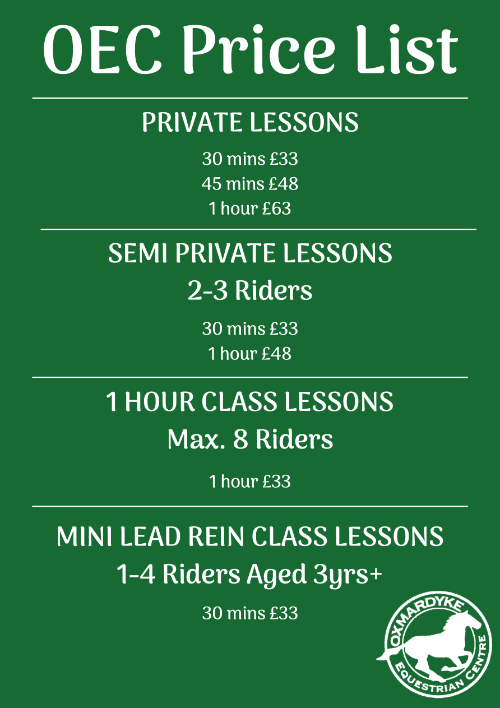 Payment System
Our advance block booking system' requires advance payment to cover a four week period. Riders wishing to secure a regular lesson are expected to pay for a block booking covering 4 weeks, and we now offer a discounted price making a saving of £3 for each child lesson and £4 for each adult lesson.
We find this payment system works very well, but we appreciate that it doesn't suit everyone, so for those unable to commit to the advance block booking for lessons then the full rate per lesson will apply.
For more info please read our Payment Plan (PDF)
Cancellations/Rescheduling
24 hours notice is required for any cancellation, and lessons will be re-scheduled to suit wherever possible. However if rescheduled lessons are offered but refused then no reimbursement can be made.
Gift Vouchers
Personalised gift vouchers are available for all lessons, events & activities. Vouchers can be emailed to print at home, posted or picked up from the stables. Please text or email to order.