Price List 2023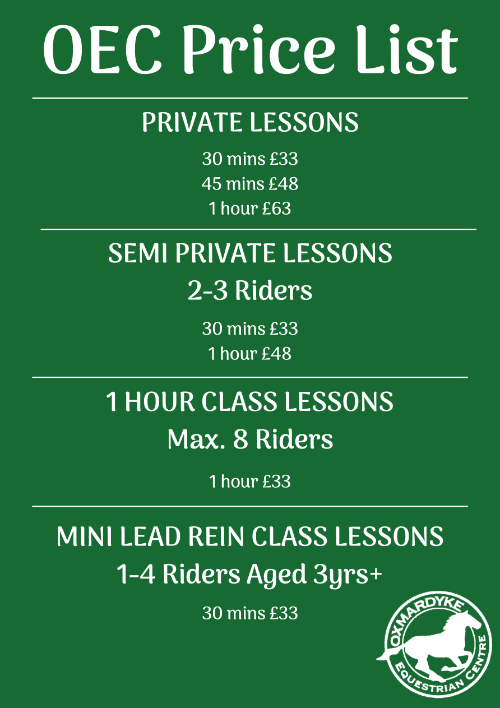 Payment System
Our advanced booking system requires advance payment to cover a four week period. Riders wishing to secure a regular lesson are expected to pay for a block booking covering 4 weeks.
Cancellations / Rescheduling
24 hours notice is required for any cancellation, and lessons will be re-scheduled to suit wherever possible. However if rescheduled lessons are offered but refused then no reimbursement can be made.
Gift Vouchers
Personalised gift vouchers are available for all lessons, events & activities. Vouchers can be emailed to print at home, posted or picked up from the stables. Please text or email to order.